Toyota campervan for sale – Australia's most popular ex-hire camper!
Toyota campervan for sale – Australia's most popular ex-hire camper!
This great Toyota campervan for sale has just arrived at our depot!  As can be seen, it is in great shape and ready to go!  Firstly to begin with let's start with the facts!  This is Australia's most popular three-person campervan in the marketplace!  Just have a look at all the campervan hire companies here in Australia!  For one thing, they all use Toyota Hiace campervans!  To list all the reasons why they are popular you would need to write a book!  To summarise, they are professionally designed and built to be a campervan.  They have everything you need to travel around Australia.  Give Shaun a call on 0421101021 to arrange a test drive.  Furthermore, you are welcome to visit our depot and try one anytime!
Daytime configuration
The living area inside this Toyota campervan for sale is fantastic.  The first thing to remember is the vehicle has been professionally designed for Australia.  t the rear of the campervan has two big comfy benches with soft cushions seats and backrests which are 1.9m long. Between these two benches is a rotating table which can be removed to give you more space in the daytime. The living area is light, airy and has three windows to help you cool down in the lovely sunshine.
Sleeping configuration
The first thing to remember which is super important is the time to convert the bed!  To begin with, it takes approximately 90 seconds to make the bed in this camper! We designed Toyota campervan for sale bed to be as easy as possible to use. After a good night's sleep, you can convert it back to a table and two benches. Imagine parking up by some of the best beaches in Australia! Then in the morning hitting the road in your campervan!
To illustrate just how good the sleeping area inside this Toyota campervan for sale, check out all the features above!  A point often overlooked is the size of the bed.  To begin with, many campervan designs comprise the size of the bed to gain space!  To point out why the Toyota Hiace camper is so popular is the practical and comfortable design of the sleeping area.  The first thing to remember is the large benches and table convert to a spacious double bed. A spacious single bed is located in the HiTop roof.
Main features:
Below are the main features of this Toyota campervan for sale.  Together with a practical design and Toyota reliability you have one fantastic campervan!
You are welcome to come to our depot and test drive a used Toyota campervan for sale. Come on down and make the bed, relax in the lounge and try to cook something.  All our campervans are available for a proper test drive.  You can even hire it for a week to test it out!  If you then decide to buy it, we will refund you the rental price!  As can be seen, we are very confident you will buy from us.  Therefore give Shaun a call on 0421101021 to go for a spin and test out the bed!
Water tank & sink/washbasin
55Litre fridge
2 burner gas cooker
Microwave
Spacious kitchen layout
Outdoor camping chairs
All cooking & eating utensils included in the price
CD Player & AM/FM radio
Cigarette lighter socket suitable for recharging cameras, laptops, iPod and MP3 players
Air conditioning
Registered NSW Car/Campervan Dealer
We are an Australian owned and operated company here in Sydney.  For one thing, we are proud to serve our local Australian customers who are looking to buy a used campervan. We are a registered NSW (New South Wales) car and campervan authorized official reseller.  Our team have been selling used Toyota Hiace Campervans for over ten years in Sydney and interstate.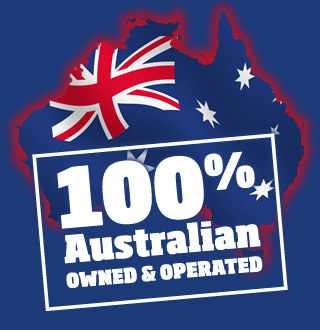 It's important to be careful when looking to buy a used Toyota Campervan for sale.  Many of those super-cheap deals online are often old beat up campervans!  For one thing, it is very easy to waste your hard-earned money on buying a worn-out used hitop campervan!  Many campervan hire companies will try to sell off the oldest most beat-up stock to the Australian public, for the most part, to get rid of stock!!   We don't cut corners and together with our 12 months warranty, it will give you peace of mind.  We have the quality you've come to expect when dealing with an Australian owned and managed company.  To summarize there is no comparison with a super clean, well maintained Toyota Campervan for sale in Sydney from our team.
Why you should buy from us:
Full mechanically serviced with Roadworthy Certificate (Pinkslip)
With six-month Registration (REGO) & Insurance (Green Slip)
12 Months Warranty On Engine & Gearbox – NO KILOMETER LIMIT
12 Months Multi Claim Breakdown Warranty Australia wide
24 hour, 7 days a week Australia wide Roadside Assistance
Guaranteed buy back up to 50%
We also sell five-person Toyota automatic campervans
BCS also sells a range of two-person campervans which are great for couples
We sell manual and automatic Toyota campervans
We sell a range of used Toyota automatic and manual campervans for sale at our depot in Sydney.  All of these ex-rental Toyota campervans for sale are sought after by people looking for good value for money used campervans for sale.  If this camper has sold out, then don't worry.  We will have some more new stock arriving shortly, so give Shaun a call on 0421101021 to get an update.  In the meantime, here are a couple of more options to consider:
Contact us for Ex-rental campervans for sale
For more information about buying a Toyota Campervan for sale, contact travelwheels.   Here is our used campervan sales hotline at 0421101021 or email us at sales@travelwheels.com.au.  We also speak Deutsch in the office.  Visit our depot at 11-15 Clevedon Street, Botany, 2019, Sydney.