Used Camper for sale – Automatic Toyota 2 Person Campervan
Used Camper for sale – Automatic Toyota Campervan + 12 m warranty
This used camper for sale is one of the most popular Toyota campervans we sell here in Sydney.  Many of our positive customer reviews mention that the camper drives more like a car than a big bulky campervan.   Secondly, it has everything a normal camper has such as a double bed and kitchen with fridge, pull out cooker, sink, a water tank and worktop space.  Therefore, in summary, it drives like a car, but sleeps like a campervan!  You will need this campervan if you want a practical multi-use vehicle.  It is without a doubt, the perfect option for anybody wanting a small compact campervan they can use for daily life such as driving to work.  Give Shaun a call on 0421101021 to arrange a test drive today.
Ex-hire used campervans for sale + 12m warranty
These used camper for sale not only saves you money on accommodation but is very comfortable as well! We have already mentioned it feels like driving a car but also does not have loads of stickers or even looks like a big bulky campervan.  Therefore it is easier to do freedom camping and at the same time easy to park in the city centre. This ex-hire Toyota campervans for sale is not only comfortable but also packed full of great features! What's more, it has all the facilities of it's larger model the 3 person Toyota Hiace campervan, but at a cheaper price and a small more compact size.
Toyota mini campervan kitchen
This used camper for sale has a 35Litre fridge which works on two battery system. This means when you drive all day it charges up the second battery. When you then stop at night the fridge will last approximately 8 hours before recharging so that is enough to keep your food cold overnight. Let's have a look at the kitchen in this camper we have for sale.  As can been seen, it has everything you need to have a fun time with this campervan!
This used camper for sale has a great mini kitchen with two gas burner cooker.  Firstly, and this is another key point it uses a standard 2kg gas bottle which is cheap and easy to fill up at any service station in Australia. It does not have those silly expensive tiny gas canisters which last a very short time! The comfortable table and two benches is a nice place to relax, eat or chill during the daytime. When it gets dark at nighttime the two benches convert into a  double bed.  This used camper for sale is super practical and has everything you need in a compact space, but still acts like a big campervan.
Toyota Campervan Features:
Below are the main features of our ex-hire used camper for sale.   For one thing, this practical campervan has everything you need to for amazing weekends away on different campervan adventures!  To demonstrate why we believe they are such good value for money, check out the essential items included in this Toyota campervan.
Drives like a car, but sleeps like a campervan!
Proper 35L fridge and not a tiny fridge or icebox!
Sleeps and seats two adult
Comfortable double bed (1.70m x 1.35m)
Automatic transmission
Air conditioning and power steering (easy to drive)
2 x burner gas stove & 2 kg gas bottle
2 x bed linen, sleeping bags and folding chairs included
All cooking equipment included in price
Ten-litre water tank and a sink for washing/cooking
Dual battery system for the fridge and internal lights
Larger Toyota campervan for sale – we sell a range of campervans
Note we also hire these two person campervans as well
Similar campervans to consider
This ex-hire used camper for sale is a very popular choice with our customers.  They are such practical and easy to drive compact camper and as can be seen, by the number of emails we get, it's a very popular choice!  These small Toyota campervans are perfect for those people looking for good value for money campervan.  If this one has sold out, then don't worry as here are a couple of more options to consider:
Registered NSW Car/Campervan Dealer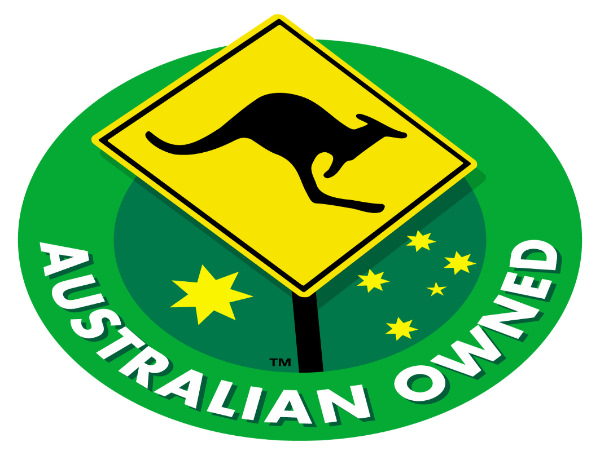 We are an Australian owned and operated company here in Sydney.  The business is a registered NSW (New South Wales) car and campervan authorized official reseller. Our team has been selling used Toyota Campervans for years in Sydney.  Another key point to note is that we have an actual depot in Sydney!  For one thing, we don't just sell online, and only contactable via email!  With us, you can visit our depot, jump in the vans and go for as many test drives you want.
We look after our customers
Our goal is to get you on board as a customer for life.  It's equally important to look after you for the future and not just for the sale and then say goodbye!  Many people have traded in old campervans and bought a campervan from us for years.  Therefore give Shaun a call on 0421101021 and see what new stock has just arrived for you.
Contact us details – send us a message today
For more information about this used camper for sale, or for instance, view our range of campervans call or email us.  You can email our team at sales@travelwheels.com.au or call us on 0421101021.  You are welcome to visit and test drive any of our cheap campervans for sale.  Our address is  11-15 Clevedon Street, Botany, 2019, Sydney.